Portrait Painting in Oils
Live Online Workshop / Sunday the
6th, 13th, 20th of June / 10am - 1:30pm (GMT)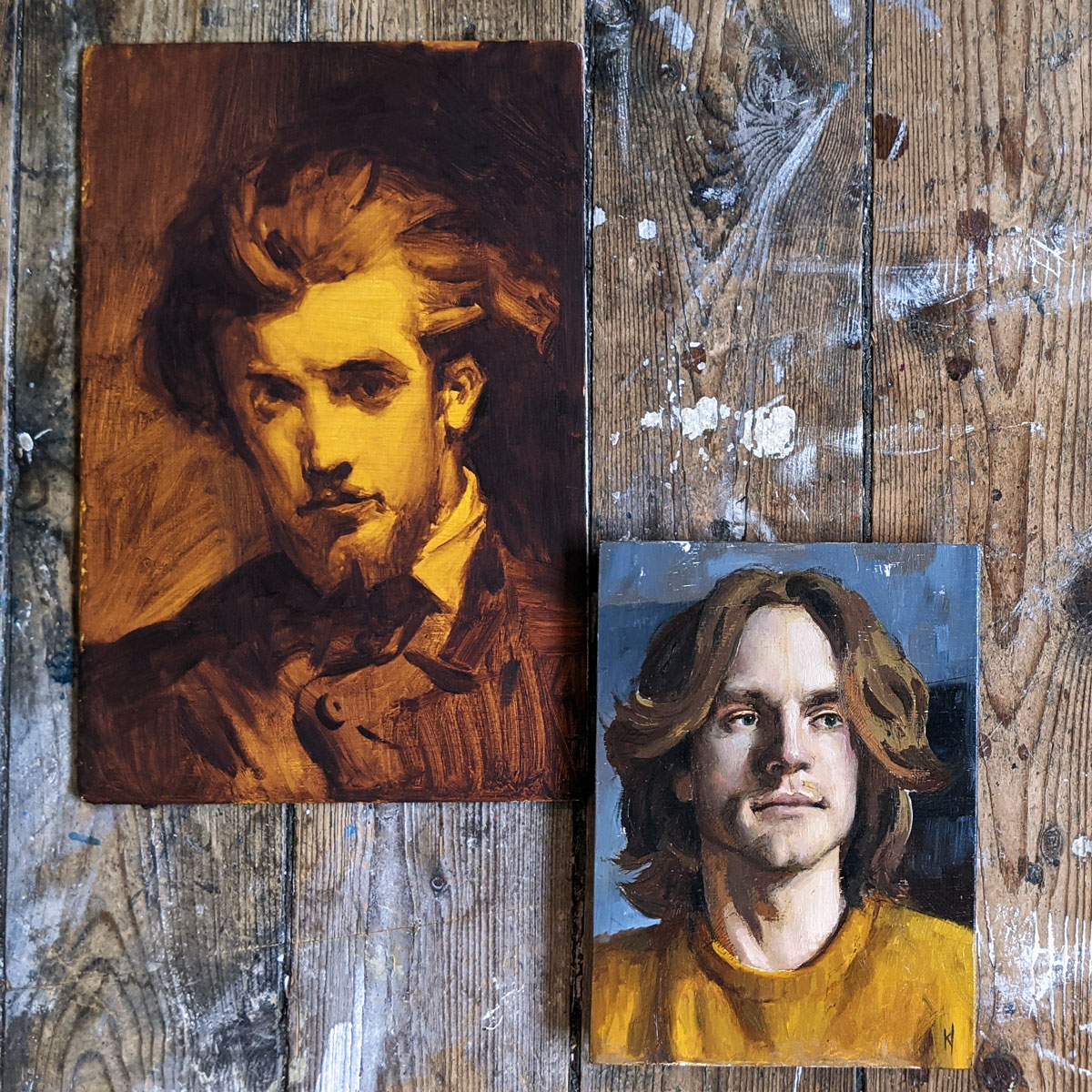 Learn how to paint a full colour portrait painting of a male subject in oils.
You can watch me paint in real time, ask questions and work alongside me as we create a detailed portrait in oils from scratch.
Dates: Sunday the 6th, 13th and 20th of June
Times: 10am - 1:30pm (GMT)
Location: Online via Zoom
All passes include:
A spot on the LIVE online workshop which will take place over three Sunday mornings in June.
Lifetime access to an of HD video recording of all the sessions.
Reference image
For extra support, you can purchase a fully tutored pass, and receive 1-1 private support and guidance from me throughout the workshop. Find out more below.
Course Overview


First Session
You will begin the portrait with a wash drawing using just a single paint and medium, so you can focus on tone and brushwork without having to worry about colour. At the end of the session I will show you how to apply a tone over this wash drawing in preparation for the second week.
Second Session
Using the wash drawing as your guide, you will then block in the major colours before learning how to develop the halftones to make the portrait look 3D.
Third Session
The final session will focus on glazing, scumbling and adding final details. I will also cover good practice for storing and varnishing finished paintings.
You can view the required materials for this course here.
Check your inbox to confirm your subscription